Mother…….
Mother is God's best Gift…!
God cannot reach everywhere…So he created Mothers on the Earth!!!
i) A simple, yet very expressive snap!
(Mother protects her kid from being drenched in the rain..!)
There is nothing in the world better than a mothers love…!
ii) A Baby Monkey hit by bike at Jaipur, India.
But, See how the Mother Monkey reacted….!!!
.
.
.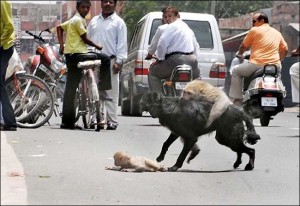 .
…!!!
iii) A baby squirrel was attacked by a dog…!
but, the mother protected her baby, daring the death….!
.
.
.
…!!!
Mother can do anything and everything to protect her child..
Maa Tujhe Salaam..!
Nothing in this world is better than a Mother..!
Owe your Mother..!